Firm Bio:


Wildermuth Advisory, LLC is the adviser to Wildermuth Endowment Fund. Wildermuth Advisory CIO, Daniel Wildermuth and his team of experts apply their extensive investment management experience to offer extensive investment advice in categories ranging from more traditional investments, such as equities and fixed income, to various alternative investment categories, such as real estate, natural resources, private equity, absolute return, and more.
Speaker Bio:

Daniel Wildermuth is the founder and CEO of multiple financial services firms and current serves as CEO of several money management firms including Wildermuth Advisory, LLC, an institutional fund advisor; Wildermuth Asset Management, LLC an RIA managing separate accounts; and Wildermuth Securities, LLC, a distributing broker-dealer.
Mr. Wildermuth has been managing traditional and alternative assets for more than 20 years, and during that time, has he been teaching financial professionals how to most effectively utilize these different tools with their individual clients. His deep and varied public markets background was earned through managing over 25 different active and passive portfolios of equity and fixed income portfolios over different market cycles. His investment background is complemented by his pioneering the adaption of private securities within individual investor portfolios and includes his forming a mutual fund specializing in private securities. His unique combination of expertise in private and public markets gives him a special perspective that is complimented by his easy presentation style.
Daniel's success and unique approach has garnered media coverage from Forbes Magazine, CNBC, Bravo TV, bankrate.com, Dow Jones Newswire, Senior Market Advisor, multiple trade publications, and other financial market news outlets. McGraw-Hill published two of his book outlining his approach (Wise Money: Minimizing Your Risk and Increasing Your Control & How to Keep and Grow Your Retirement Assets). He speaks frequently at industry conferences and is often quoted as an expert on various investments.
Mr. Wildermuth earned an MBA in Finance from Anderson School at UCLA and a BS in Engineering from Stanford University. Daniel lives with his wife, Carol, and their two children, Alexis and Jared, in Ponte Vedra Beach, FL.

Speaker Bio:

Mr. Long has three decades of experience in the private markets and has led investment teams for global firms in both the general partner and limited partner role. He has served as the CEO of two publicly-traded companies focused on expanding private market access for high net worth investors.
Prior to Conversus, Mr. Long was the CEO of OHA Investment Corporation, a publicly-traded specialty finance company. Previously, he co-founded Conversus Capital, the largest publicly traded fund of third-party private equity funds with $3 billion of AUM and served as its CEO. Previously, Mr. Long led Bank of America's $7 billion strategic capital division. Early in his career, Mr. Long served as the lead in-house counsel for a large portion of Bank of America's Investment Banking Division and worked as a securities lawyer for a major law firm.
A recognized industry leader, Mr. Long was named one of 50 "GameChangers" by Private Equity International, has been profiled in the WSJ, and hosted CNBC Squawk Box Europe on numerous occasions. He is a founding Director of the Defined Contribution Alternatives Association and chairs its Public Policy Committee.
Mr. Long received his BA from the University of North Carolina at Chapel Hill and his JD from the University of Virginia. Mr. Long has served on board of the Children's Home Society of North Carolina and is active supporter of adoption organizations.
Speaker Bio: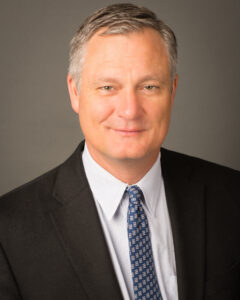 Gary Henson joined the TortoiseEcofin board in 2009 and formally began working at the firm in 2016. He is an Executive Committee member and member of the Ecofin Development Committee and serves as President of TortoiseEcofin Investments, LLC. Mr. Henson was formerly the CIO for a family office as well as the CIO of Mariner Holdings and its affiliates. Mr. Henson has over 30 years of institutional money management experience at banks, insurance companies and foundations. Mr. Henson earned his Bachelor of Arts degree in business from Westminster College (Fulton, Mo.) and is a CFA® charterholder.
In addition, he is Trustee of 1248 Holdings. He serves on the board of directors of TC Wealth Partners, a Chicago-based wealth management firm, and Shatterproof, a national organization committed to ending the stigma of addiction with a particular focus on the prescription pill crisis. He is also a board member of the National Association of Intercollegiate Athletics (NAIA) Champions of Character.

Speaker Bio: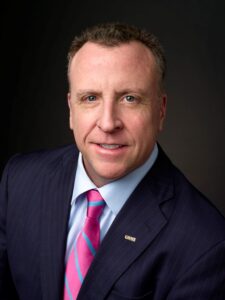 As senior vice president of business development for UMB Fund Services, Michael focuses on opportunities in the north/south central and southeastern U.S. He has worked in the financial services industry for more than 20 years and has extensive experience with custody and fund administration services for all types of investment fund structures. Before joining UMB, he held similar positions with Phoenix American Financial Services as well as ALPS, A DST Company. He previously served as regional vice president at Fiserv Investment Support Services. Michael holds a bachelor's degree from Colorado State University.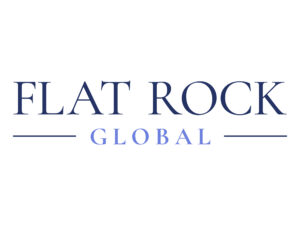 Speaker Bio:

Robert K. Grunewald most recently served as the President and Chief Investment Officer of Business Development Corp. of America (BDCA). During his tenure at BDCA, Mr. Grunewald grew the company from $2.5 million of assets under management to $2.5 billion. BDCA was one of the top performing non-traded BDCs during Mr. Grunewald's tenure. Mr. Grunewald hired the investment and origination teams, established BDCA's strategy, and chaired the investment committee. He also established the firm's loan management systems as well as its policies and procedures. While at BDCA, Mr. Grunewald also founded Kahala Aviation, a mid-life aircraft leasing business and The AR Capital BDC Income Fund, the first open-end mutual fund dedicated to investing in the BDC sector.
Mr. Grunewald has over 30 years of experience with middle market finance, BDCs and asset management. Within the finance industry, he has participated as a lender, investment banker, M&A advisor, private equity investor and hedge fund manager. As head of Financial Services M&A at NationsBank/Montgomery Securities from 1992 through 1997, Mr. Grunewald and his team completed numerous assignments for clients throughout the specialty finance industry. In 1997, Mr. Grunewald was recruited to lead the Specialty Finance Investment Banking Practice at what became Wachovia Securities. At Wachovia, Mr. Grunewald managed a number of high profile transactions, including initial public offerings and secondary offerings for some of the largest publicly-traded BDCs and finance companies including Capital Source, Ares Capital, American Capital Strategies, Allied Capital, and Gladstone Capital.
In 2006, Mr. Grunewald joined American Capital Strategies (''ACAS''), which was one of the largest publicly-traded BDCs before it was sold to Ares Capital Corp. in 2017. As head of the Financial Services Investment Practice from 2006 through 2009, Mr. Grunewald and his team focused on investment activity in the specialty finance, insurance, and asset management sectors. In his three years at ACAS, Mr. Grunewald committed over $1 billion to debt and equity investments generating an average annual return of 9.6%. While at ACAS he founded two highly successful financial services companies: Core Financial Holdings, a diversified commercial finance company and asset based lender, and American Capital Agency Corporation (NASDAQ: ''AGNC''), a publicly traded mortgage REIT.

Speaker Bio: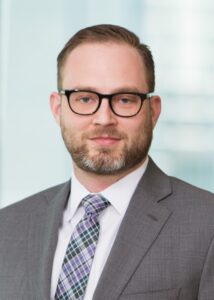 Benjamin D. McCulloch is General Counsel and Managing Director at XA Investments. Previously, Ben was an attorney in the investment management practice group at Drinker Biddle & Reath LLP, where he counseled clients regarding federal securities laws applicable to U.S. registered funds, investment advisers, boards of directors/trustees and service providers.
Speaker Bio: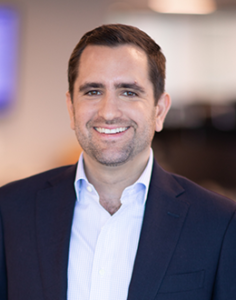 Clayton is a Senior Portfolio Manager at Angel Oak Capital and serves as a Portfolio Manager for the UltraShort Income Fund, the Multi-Strategy Income Fund, the Strategic Credit Fund, and the Multi-Strategy Income UCITS Fund. He is a Portfolio Manager within the non-agency and agency residential mortgage-backed securities markets and focuses on cross asset fund allocation and interest rate risk management of Angel Oak's funds and institutional separately managed accounts.
Clayton has been in the investment management industry since 2008 and has experience across multiple sectors of fixed income. Prior to joining Angel Oak in 2011, he worked for YieldQuest Advisors, where he was a member of the investment committee focusing on the interest rate risk, currency risk, and commodity exposures of the portfolios alongside directly managing the closed-end fund allocations within the portfolios and individual accounts.
Clayton holds a B.B.A. degree in Finance from the Farmer School of Business at Miami University in Oxford, Ohio and holds the Chartered Financial Analyst (CFA®) designation.

Speaker Bio: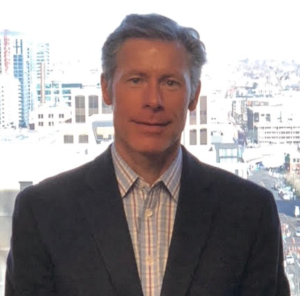 Christian Aymond has over 32 years of Investment management, sales and marketing experience in the securities industry. Prior to co-founding A3 Financial Investments, Aymond was a Director at SBAM, an alternative credit hedge fund. Aymond also developed one of the first multi-manager, liquid alternative strategy products in the 40 act space as a Co-founder and Principal of Absolute Investment Advisers, LLC. He has also held various marketing and sales management positions at Putnam Investments and Federated Investors, Inc. Aymond received a B.A. in Economics from Denison University.
Speaker Bio: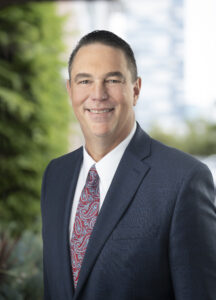 Randy I. AndersonPreviously, Dr. Anderson held several senior executive positions at Bluerock Real Estate LLC, including founding partner of the Bluerock TotalIncome + Real Estate Fund where he was the Portfolio Manager. Prior toBluerock, Dr. Andersonwas a founding partner of Franklin SquareCapitalPartners, the firm that pioneered the non-traded Business Development Company. Dr.Anderson also served as the Chief Economist and a DivisionPresident for CNL Real EstateAdvisors, as the Chief EconomistandDirector of Research for the Marcus and MillichapCompany where he served on the Investment Committee, and as Vice President of ResearchatPrudential Real Estate Advisors. Dr. Anderson also served as the Howard Phillips EminentScholar Chair and Professor of Real Estate at theUniversity of Central Florida where he directed the research and education institute. Dr. Anderson was the former editor of the Journal of RealEstatePortfolio Management; was awarded the Counselors of Real Estate designation, named a Kinnard Young Scholar by the American Real EstateSociety, and named both a NAIOP ResearchFoundation DistinguishedFellow and a Homer Hoyt Institute Fellow.Dr. Anderson is also known for sharing his macroeconomic insights at investment industry events and in the media. He has provided economic commentary for prominent financial news outlets, most notably BloombergRadio, CNBC, TheStreet, and Fox Business News. Dr. Anderson has also been quoted in articles featured in Financial Advisor Magazine , GlobeSt.com, and National Real Estate Investor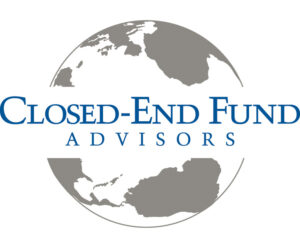 Speaker Bio: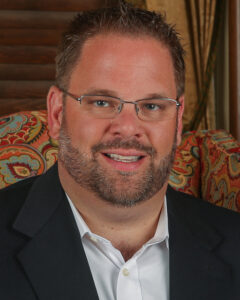 Mr. Scott has worked at Closed-End Fund Advisors since 2001. He holds the FINRA 66 License and the Certified Fund Specialist designation (CFS). He is a graduate of The College of William and Mary and has been quoted and interviewed widely in the financial press and presented at conferences and for investment groups on more than 50 occasions.
In 2008 John founded CEFA's Closed-End Fund Universe, a data service covering all US listed closed-end funds and BDCs. Currently supported by an internal 10 member analyst team with a data manager/ programmer covering the 600+ ticker universe of CEFs/BDCs/iCEFs. They regularly do consulting and projects for CEF/BDC Sponsors, Hedge Funds and Institutional Investors.
Portfolio Consultant with over $300MM+ in deposits into a fund focused on BDCs with a fund sponsor partner. He developed 35 CEF/BDC based indexes; 9 diversified portfolio objective, 9Equity and 15 Bond sector. Founder & Exec. Chairman of Active Investment Company Alliance(AICA). John is a past board member of The Richmond Association for Business Economics(RABE), and serves as Assistant Treasurer and on the Investment Committee for The New YorkState Society of The Cincinnati. Board member and Finance & InvestmentCommittees for The William & Mary NationalAlumni Board
Speaker Bio: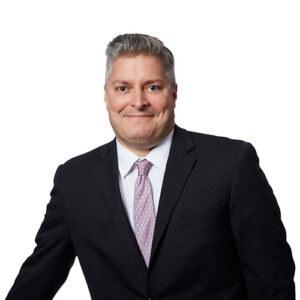 Andrew Fox is responsible for providing Lord Abbett's portfolio management teams with investment insight and relevant market information for the firm's fixed income strategies. In this role, he also communicates with institutional clients and prospects regarding current portfolio positioning and the firm's market outlook. Mr. Fox also collaborates with the consultant relations, product development, and relationship management teams as appropriate.
Mr. Fox joined Lord Abbett in 2001. Prior to his current role, he worked in various capacities at Lord Abbett, including as an Internal Wholesaler and Director of Competitive Sales Analysis. In 2004, he became a member of the Portfolio Specialist Group, a team that represents the firm's investment strategies to retail and institutional audiences. He was later was promoted to lead the group. He began his career at Prudential Securities in the Private Client Group. He has been in the financial services industry since 1999.
Mr. Fox earned a BA in political science from Montclair State University. He also is a holder of the Chartered Financial Analyst®(CFA) designation and Certified Investment Management Analyst (CIMA) designation.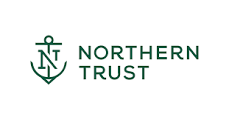 Speaker Bio:

Vice President, Institutional Business Development Executive
Northern Trust
Upon graduating from Purdue University with a bachelor's degree in business, James has spent the majority of his career in financial services, starting as a Private Banker at JP Morgan Chase then as a Financial Advisor at ING Financial Partners.
Subsequently, James began working at Northern Trust in 2014 and has had tremendous success both in sales and leadership roles. He is now in his third role at the firm, serving as an Institutional Business Development Executive for the firm's funds and managed accounts group. In this role, James is tasked with developing new business with Asset Managers, Hedge Funds and ETF Investment Strategists.
James resides in Scottsdale, Arizona with his wife and two young sons and is an avid golfer.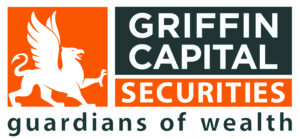 Speaker Bio: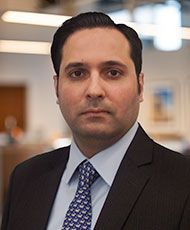 Mr. Gazi joined Griffin Capital in 2018 and serves as a Vice President, Product Specialist. Mr. Gazi is a member of the Griffin Capital Credit Advisor Investment Committee and is responsible for Griffin Capital Credit Advisor's product placement and strategy development.
Previously, Mr. Gazi was a senior credit strategist at PIMCO, focusing on PIMCO's Global Credit Alternatives Strategies and Private Credit Opportunities. He was responsible for product development, marketing, and servicing of credit strategies. Prior, he was a CIO associate on the PIMCO Total Return portfolio management team working alongside PIMCO's Chief Investment Officer on the Total Return Fund and Absolute return strategies. Prior to PIMCO, he worked at Prudential Financial as an FSA, focusing on retirement investments for high net worth individuals. Mr. Gazi has 12 years of investment experience.
Speaker Bio: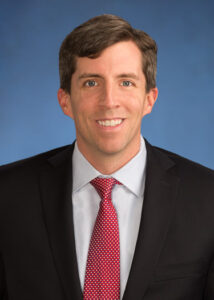 Tim is a portfolio manager for the US Value Equity team, where he has broad research
responsibilities across the value portfolios and oversees portfolio construction and investment research for the firm's mid cap value strategy and US real estate securities strategy. Tim joined Goldman Sachs in 2010 as a vice president and was named managing director in 2015.
Prior to joining the firm, Tim spent six years at Oppenheimer Funds, where he had research responsibility for the financial services sector across all market capitalizations. Prior to that, he was a financials research analyst at Credit Suisse Asset Management and J.P. Morgan Investment Management Company.
Tim earned a BA in Mathematics and Economics from Boston College in 1996 and an MBA in Finance from Columbia Business School in 2001. He is a CFA charterholder.

Firm Bio:
The Sharespost 100 Fund is a 1940 Act, closed-end interval fund that seeks to invest in a portfolio of private, late stage, growth companies. While traditionally, such access to private companies has only been available to institutional and high net worth investors through highminimum, complex and paperwork laden private placement vehicles, the Sharespost 100 Fund provides all investors access to such companies, with a daily NAV, a quarterly redemption program, no performance fees and simple 1099 tax reporting
Speaker Bio: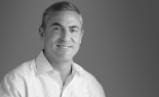 Kevin is currently the Managing Director of Liberty Street Advisors overseeing the operations and trading of the SharesPost 100 funds. He is also one of the creators of the SharesPost 100 Fund, serving as the President of the fund and one of the portfolio managers and members of the investment committee.
Prior to joining the SharesPost 100 Fund investment management team and Liberty Street Advisors, Inc., Kevin was a senior portfolio manager at First New York Securities, where he managed a global macro book. With over 17 years of senior level experience in financial services, Kevin's specific areas of expertise include the management of client relationships, investment research coverage, block and position trading, and operations management. Kevin began his career as an institutional equities sales trader working for Instinet, and later Commerzbank. His client base included hedge funds, pension funds and proprietary trading desks. Subsequently, Kevin held a series of distinguished posts at leading hedge funds and proprietary trading firms including serving as the head of international trading for Libra Advisors and Opus Trading Funds.
Kevin received his undergraduate degree in finance from Tulane University and his MBA from Columbia Business School, magna cum laude.
Speaker Bio: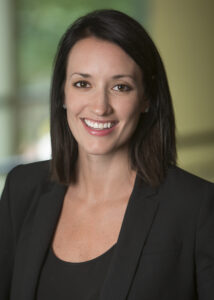 Julianne R. Woodson, CFA Managing Director, is a senior member of the Product Strategy team supporting BlackRock's Global Credit platform. As a product strategist, Ms. Woodson focuses on developing solutions for clients across BlackRock's traditional and alternative credit platform. In this role, she is responsible for product development, marketing and investor relations, acting as a link between portfolio management teams and investors. She focuses on liquid and private credit strategies, including Global Long/Short Credit, Multi-Strategy Credit and Aviation. Ms. Woodson's service with the firm dates back to 2008, when she joined the Fixed Income Product Specialist team as part of BlackRock's Analyst Program. Prior to her current role she was a Product Specialist covering core bond funds, mortgage and inflation protected products. Mrs. Woodson earned a BS degree, cum laude, in finance, and a minor in International Studies from The University of Maryland in 2008.
Speaker Bio: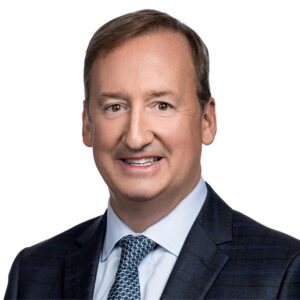 Kevin Petrovcik is a Senior Client Portfolio Manager for Invesco's Global Senior Loan group. He is responsible for the ongoing product development, structuring and marketing of investment funds for senior loans and alternative credit products.
Mr. Petrovcik joined Invesco Senior Secured Management, Inc. in 1999 to establish its product management initiative and launch the organization's first collateralized loan obligation. Previously, Mr. Petrovcik was director of Loan Pricing Corporation's (Thomson Reuters LPC's) public data group, responsible for Reuters' loan and high yield market commentary and analytics, LPC's flagship Gold Sheets publication, and the development of web-based loan and bond market analytical and research tools. While at LPC, he developed and launched Reuters' first fee-generating internet platform for analyzing and delivering loan and high yield market news and data, and also started the first loan market pricing service. Prior to that, Mr. Petrovcik worked at Bankers Trust Company in the management consulting group, where he implemented a variety of risk control and strategic management projects, and in Salomon Brothers Inc.'s business planning department. Mr. Petrovcik began his career in 1988 as a corporate credit analyst with The First National Bank of Chicago, where he completed the company's credit analyst and credit officer training programs.
Mr. Petrovcik earned an MBA in finance and business policy from the University of Chicago's Booth School of Business, and a BS degree in accounting and economics from New York University's Stern School of Business. He holds the Series 7, 24, and 63 registrations.
Speaker Bio:

Ben Rotenberg, CFA, CAIA – Portfolio Manager Ben is a Portfolio Manager at Principal Global Asset Allocation (PGAA), a specialized boutique within Principal Global Investors that engages in the creation of asset allocation solutions. He is responsible for co-managing our dynamic outcome suite of strategies. This includes all portfolio construction, asset allocation and manager optimization decisions relating to this suite of strategies. He joined Principal in 2014 and has been in the investment industry since 1993.
Previously, he was a Managing Director with Cliffwater LLC, and was responsible for investment manager due diligence and assisting clients with asset allocation, manager selection, and portfolio construction. Ben was also a member of Cliffwater's Investment Oversight and Risk Committee Prior to joining Cliffwater, Ben was Director of Research with National Fiduciary Advisors, an investment consulting firm based in Los Angeles, where he was responsible for conducting investment manager due diligence across multiple asset classes. Ben began his investment career at Wilshire Associates providing services to investment consultants in Wilshire's Cooperative Universe Service division. He received a bachelor's of arts from Pomona College. Ben has earned the right to use the Chartered Financial Analyst and Chartered Alternative Investment Analyst designations and is a member of the CFA Society of North Carolina.
Details
Date:

31st March 2021

Time:

1:00 pm - 5:00 pm

Event Category:

Website:
Organizer
AICAlliance

Phone:

(917) 268-6400

Email:

events@aicalliance.org