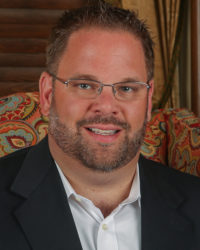 John Cole, Scott, CFS
FOUNDER
Mr. Scott has worked at Closed-End Fund Advisors since 2001. He holds the FINRA 66 License and the Certified Fund Specialist designation (CFS). He is a graduate of The College of William and Mary and has been quoted and interviewed widely in the financial press and presented at conferences and for investment groups on more than 50 occasions.
In 2008 John founded CEFA's Closed-End Fund Universe, a data service covering all US listed closed-end funds and BDCs. Currently supported by an internal 10 member analyst team with a data manager/ programmer covering the 700+ ticker universe of CEFs/BDCs/iCEFs. They regularly do consulting and projects for CEF/BDC Sponsors, Hedge Funds and Institutional Investors.
Portfolio Consultant with over a quarter billion deposits into a fund focused on BDCs with a fund sponsor partner. He developed 35 CEF/BDC based indexes; 9 diversified portfolio objective, 9 Equity and 15 Bond sector. John is a past board member of The Richmond Association for Business Economics (RABE), and serves as Assistant Treasurer and on the Investment Committee for The New York State Society of The Cincinnati. Board member and Finance & Investment Committees for The William & Mary National Alumni Board.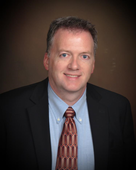 David W. Carter, Esq
SECRETARY AND COUNSEL
David joined CEFA in 2016 and serves as General Counsel and assists in Compliance and Operations for the firm . Prior to joining CEF Advisors, David practiced law for more than ten years during which time his practice primarily focused on bankruptcy (representing secured creditors), creditor's rights, collections, and real estate. He is currently licensed to practice law in the Commonwealth of Virginia and is also admitted to practice before the United States District Court for the Eastern District of Virginia as well as the United States Bankruptcy Courts for the Eastern and Western Districts of Virginia. He is a past Secretary of the Virginia Creditor's Bar Association as well as a former member of the Lewis F. Powell, Jr. American Inn of Court.He currently serves on the Alumni Board of Trustees for the Virginia Commonwealth University Chapter of the Delta Chi Fraternity (of which he was a founding father) and served on the Supreme Court of Virginia's Pandemic Flu Preparedness Commission. Prior to attending law school, David worked in the advertising department of Circuit City Stores, Inc. as a graphic artist and also experienced stints in radio broadcasting and sales. David graduated from Virginia Commonwealth University with a B.S. in Mass Communications and earned his law degree from the University of Dayton School of Law.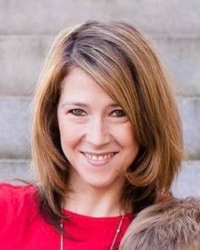 Jenny Campbell
OPERATIONS & ACCOUNTING DIRECTOR
Jennifer has been the Assistant to John Cole Scott of Closed-End Fund Advisors since September of 2012. She assists in travel planning, meeting planning, and client management. Prior to joining CEFA she spent a decade working in sports management where she managed endorsements, marketing, and travel for professional baseball players. Jennifer also spent several years working at Corporate Sport, planning corporate travel and event programs around major sporting events for Fortune 500 companies. Her previous experience also includes non-profit fundraising and event management for the Robert F. Kennedy Memorial, Second Chance Learning Center, and Citizens Against Government Waste.
Fund Sponsor Members
Institutional Investor / Product Member
Service Provider Members
AICA Supporters