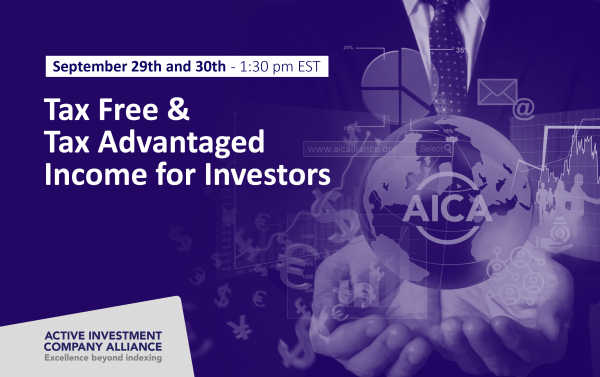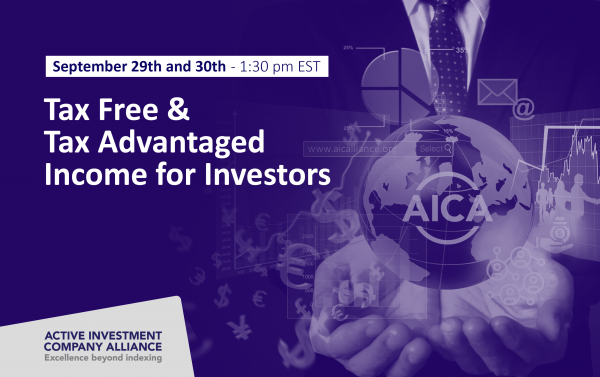 Day One: Sep 29th
Day Two: Sep 30th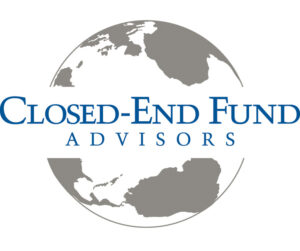 Speaker Bio: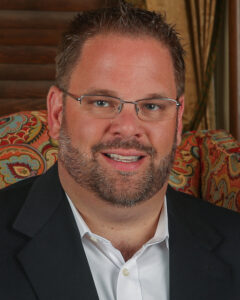 Mr. Scott has worked at Closed-End Fund Advisors since 2001. He holds the FINRA 66 License and the Certified Fund Specialist designation (CFS). He is a graduate of The College of William and Mary and has been quoted and interviewed widely in the financial press and presented at conferences and for investment groups on more than 50 occasions.
In 2008 John founded CEFA's Closed-End Fund Universe, a data service covering all US listed closed-end funds and BDCs. Currently supported by an internal 10 member analyst team with a data manager/ programmer covering the 600+ ticker universe of CEFs/BDCs/iCEFs. They regularly do consulting and projects for CEF/BDC Sponsors, Hedge Funds and Institutional Investors.
Portfolio Consultant with over $300MM+ in deposits into a fund focused on BDCs with a fund sponsor partner. He developed 35 CEF/BDC based indexes; 9 diversified portfolio objective, 9Equity and 15 Bond sector. Founder & Exec. Chairman of Active Investment Company Alliance(AICA). John is a past board member of The Richmond Association for Business Economics(RABE), and serves as Assistant Treasurer and on the Investment Committee for The New YorkState Society of The Cincinnati. Board member and Finance & InvestmentCommittees for The William & Mary NationalAlumni Board

Speaker Bio:

Mike Taggart, CFA is the founder and CEO of Taggart Fund Intelligence. Previously, he worked in the closed-end fund group at Nuveen, and before that he was the head of U.S. closed-end fund research at Morningstar. He has spent nearly half his career covering closed-end funds.
As an institutionally focused asset manager, MacKay Shields specializes in fixed income credit and less efficient segments of global equity markets where proprietary research can generate attractive client oriented outcomes. We manage 162 billion USD in AUM* across independent portfolio management teams: MacKay Municipal ManagersTM, Global Credit, Global Fixed Income, High Yield, Convertibles and Fundamental Equity.
MacKay Municipal ManagersTM manages $76 billion* in various tailored client strategies including closed end funds, open-end mutual funds, limited partnership funds and for investors such as insurance companies and pension funds. Portfolios are managed by a team of portfolio managers and analysts with an average of more than 20 years of investment experience. The team's tenure, skill and proficiency enables it to take advantage of market inefficiencies in order to build a yield advantage while seeking attractive total returns through fundamental, in-depth credit research.
* All figures as of 6/30/21
Speaker Bio:

John joined MacKay Shields in 2016. Before joining the firm he was Vice President Equity Sales at Deutsche Bank and was previously at Bank of America Merrill Lynch. From 1997-2011, he was a senior trader on the floor of the New York Stock Exchange. John has a broad and diverse set of skills in sales, trading, and electronic trading platforms. He earned a Bachelor's degree in Finance from Lehigh University. John graduated college in 1997. He has been in the financial services industry since 1997.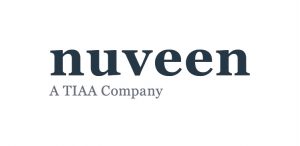 Speaker Bio: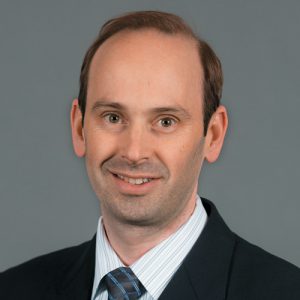 Stephen is a portfolio manager for the municipal fixed income team at Nuveen.
Stephen started working in the investment industry in 1996 when he joined the firm's unit trust division. Prior to his current role, he was a vice president and senior research analyst specializing in high yield sectors including land secured credits, project finance and housing. Stephen was also an assistant vice president for Nuveen's global structured products team beginning in 2005. He also served as the manager of the fixed income unit trust product management and pricing group starting in 2001 and prior to that held positions as an equity research analyst and fixed income pricing analyst.
Stephen graduated with a B.S. in Finance from Miami University and an M.B.A., with honors and Beta Gamma Sigma, in Finance from the University of Illinois at Chicago. He holds the CFA designation and is a member of the CFA Institute and the CFA Society of Chicago.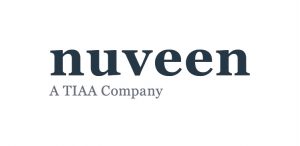 Speaker Bio: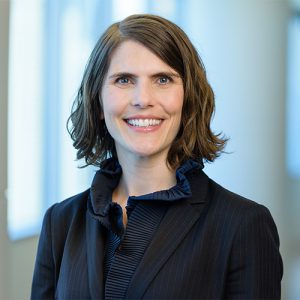 Brenda is a portfolio manager for Nuveen's global fixed income team and a member of the preferred securities sector team. She is the co-manager of the Preferred Securities and Income strategy. She joined the preferred securities sector team in 2011. Brenda has been a co-manager for the Real Asset Income strategy since 2015, which invests in income generating debt and equity securities from both the real estate and infrastructure segments. In 2020 she became co-manager of the Credit Income strategy.
Prior to her portfolio management roles, Brenda was a member of the high-grade credit sector team, responsible for trading corporate bonds. Previously, she was a member of the securitized debt sector team, trading mortgage-backed securities, asset-backed securities and commercial mortgage-backed securities.
Brenda graduated with a B.B.A. in Finance and International Business from the University of Wisconsin-Madison. She also holds the CFA designation and is a member of the CFA Society of Chicago and the CFA Institute.
Flaherty & Crumrine Incorporated specializes in the management of preferred and related securities. It has focused on preferred and income securities portfolios for institutional clients and investment funds since its inception in 1983.
Flaherty & Crumrine is an independent investment adviser with a dedicated credit research team that performs comprehensive analysis of the risks faced by preferred and subordinated securities holders. Specializing helps in capitalizing on the relative inefficiencies in this market. With only a relatively small number of institutional portfolios and 8 public funds (the five Flaherty & Crumrine closed-end funds, a sub-advised mutual fund, a Canadian closed-end investment trust and a Canadian ETF), Flaherty & Crumrine is able to offer customized portfolio strategies to best meet that client's particular investment objectives, risk tolerances, tax position and time horizon.
Speaker Bio: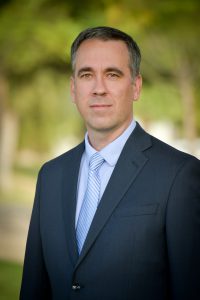 Mr. Chadwick has managed preferred securities at Flaherty & Crumrine since 1999 and is a member of the firm's portfolio management team. As one of the firm's traders, he shares responsibility for implementing investment strategies. Mr. Chadwick is also involved in the development of tools for managing the portfolios and developing firm-wide systems. Together with Mr. Conwell and Mr. Stone, he serves on the firm's board of directors and is a member of the executive management committee. He also serves as Chairman of the Board, Chief Executive Officer, and a Director of the Flaherty & Crumrine closed-end funds.
Prior to joining Flaherty & Crumrine in 1999, he worked at Koch Industries Inc. where he was responsible for managing sizable portfolios of both preferred securities and corporate bonds. He was also responsible for developing analytical tools used in the management of the portfolios, and providing fundamental research on a broad range of credits.

Speaker Bio: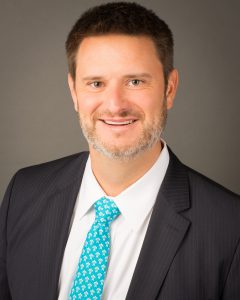 Mr. Sallee joined the firm in 2005 and is an Executive Committee member and a member of the Tortoise Development Committee and serves as President of the Tortoise platform. He oversees Tortoise's energy investment team and Tortoise/Ecofin co-managed energy products. Mr. Sallee serves as president of the Tortoise Energy Infrastructure Corp. and Tortoise Midstream Energy Fund, Inc. closed-end funds, and is a member of the Investment Committee. He has more than 21 years of industry experience and regularly speaks on national media (CNBC). Previously, he served for five years as a senior financial analyst with Aquila, Inc., where he was responsible for analysis of capital allocation at the firm's communications infrastructure subsidiary, Everest Connections. Mr. Sallee graduated magna cum laude from the University of Missouri with a degree in business administration. He is a CFA® charterholder.
https://tortoiseecofin.com/
TortoiseEcofin focuses on essential assets – those assets and services that are indispensable to the economy and society. TortoiseEcofin brings together strong legacies from Tortoise, with expertise investing across the energy value chain for more than 20 years, and from Ecofin, which unites ecology and finance and has roots back to the early 1990s. We strive to make a positive impact on clients and communities by investing in energy infrastructure and the transition to cleaner energy and by providing capital for social impact projects focused on education and seniors housing.

Bancroft Capital is service-disabled veteran-owned broker dealer specializing in Capital Markets, Debt and Equity syndication and Cash Management services to corporations, asset managers, and investors.
Speaker Bio: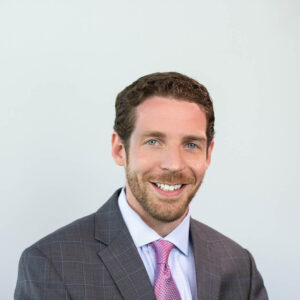 Michael J. Spatacco is Director of Cash Management for Bancroft Capital, where he is a founding partner. Michael helps clients find solutions for their short term liquidity needs and has a long term passion for Closed-End Funds.

Investment Philosophy
We believe in long-term, fundamental value investing. This has been the central tenet of our philosophy since the Firm's inception. We believe that diversified portfolios offer investors greater return opportunities and improved risk haracteristics. We focus our efforts on identifying investment opportunities across all sectors of the global fixed-income market and across the credit spectrum. We believe that active management is critical to realizing these opportunities.
Investment Management Process
Western Asset actively allocates capital across fixed-income markets based on our teams' view of both absolute and relative value. This process is driven by both top-down macro insights and intensive, bottom-up fundamental analysis. Western Asset's Global Investment Strategy and U.S. Broad Strategy Committees establish the top-down macro themes. Sector teams are then responsible for bottom-up research of issuers, selection of individual securities, and the determination of relative value within and across their respective sectors. Our Risk Management Team continuously analyzes our exposures and provides feedback to our portfolio management team on risk concentrations, scenario analysis, and correlations.
Team-Based Approach
Our investment team consists of 129 members made up of experienced portfolio managers, dedicated research analysts and traders with an average industry experience of over 23 years. Western Asset has investment professionals located in seven offices around the globe who lend global insights and local perspectives to our team-based investment management process.
Integrated Risk Management
Risk management is an integral part of Western Asset's investment management process. As an active fixed-income manager, we position our portfolios to take risk that is consistent with clients' risk targets and investment guidelines. Western Asset's independent Risk Management Team is comprised of 41 professionals who work in partnership with our Investment Management Team to analyze and assess risk and report into the CEO. The investment management team reports into the CIO. The two teams collaboratively assess portfolio risks in a variety of market scenarios utilizing both industry standards and proprietary metrics to maximize risk-adjusted returns
Speaker Bio: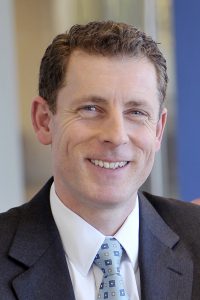 Robert Amodeo is Head of Municipals at Western Asset Management Company, LLC and has 34 years of investment experience. Mr. Amodeo began his career at The Bank of New York but soon thereafter joined Salomon Brothers Inc., where he was responsible for analyzing various private investment partnerships, including venture-capital, oil-and-gas, and real-estate, equity and bond portfolios. In 1992, Robert joined Salomon Brothers Asset Management where his role evolved into managing director, head of the municipal bond investment team and he worked with Salomon's Yield Book department to adapt advanced technology for municipal bond and tax-efficient portfolio management. Since 2005, Robert has been part of Western Asset's municipal bond investment team and is the sector head of that group.
Mr. Amodeo holds a Bachelor's degree from Long Island University and a Master of Public Administration, Advanced Management and Finance from Columbia University. He holds the Chartered Financial Analyst designation and has written various articles regarding the public finance market.

Parametric partners with advisors to build portfolios focused on what's important to them and their clients. A leader in custom solutions for more than 30 years, we help investors access efficient market exposures, solve implementation challenges, and design multi-asset portfolios that respond to their evolving needs. Headquartered in Seattle, Parametric has offices in Minneapolis, New York City, Boston, and Westport, Connecticut. For more information, visit parametricportfolio.com.
Speaker Bio:

Mark is responsible for supporting the continued investment success of Parametric's systematic income product suite—with focus on dividend income and enhanced income strategies. Prior to joining Parametric in 2019, he spent seven years with US Bank's Asset Management Group as a vice president in equity portfolio management covering domestic large-cap securities. Mark is also a firefighter for the city of Plymouth, Minnesota. He earned an MBA from the Kelley School of Business at Indiana University and a BS in finance/information systems from Iowa State University.

Dedicated to the pursuit of excellence in everything we do, Cohen & Steers is the leading global investment manager specializing in real assets and alternative income, focused on delivering diversification, alpha and income.
Our teams are relentless in their drive to provide superior investment solutions and passionate about constantly innovating to meet the needs of clients today and anticipate their challenges of tomorrow.
We believe accessing investment opportunities around the world requires local knowledge and insight into specialized and regional markets. Cohen & Steers maintains a global presence through the following offices: New York, London, Dublin, Hong Kong and Tokyo.
Speaker Bio:

Brian Cordes, CAIA, Senior Vice President, is the head of Cohen & Steers' Portfolio Specialist Group, which represents the company's investment teams in interactions with institutional and retail clients. He has 23 years of experience. Prior to joining Cohen & Steers in 2012, Mr. Cordes was a product manager at Columbia Management. Previously, he was with New York Life Investment Management and Morgan Stanley Dean Witter. Mr. Cordes has a BS from Rider University and is based in New York.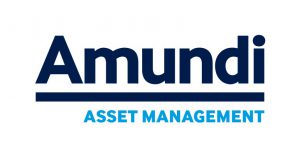 Amundi US is the US investment headquarters of Amundi, whose extensive network of investment and marketing offices throughout the world provides a global perspective as well as in-depth knowledge of local markets. Amundi, based in Paris, is Europe's largest asset manager and ranks among the top 10 globally1 , with over $2.12 trillion* of assets across six main investment hubs.
Leveraging the benefits of our increased scope and size, the combined expertise and investment resources across Amundi allow us to introduce new and innovative investment solutions tailored to investor needs. We benefit from the expertise of over 4,500
Amundi team members based in 37 countries.
Speaker Bio: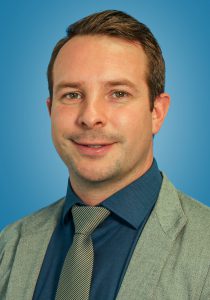 Matt Cody is Vice President and Client Portfolio Manager at Amundi US. Based in Boston, he is responsible for consulting clients and their advisors on the firm's economic outlook, current positioning, and investment philosophy, as well as giving updates on the firm's recent investment performance and product information.
Before joining Amundi US, Matt was Senior Vice President and Head of Research and Content at REX Shares. In this role, he formulated investment strategies for institutional clients, led compliance and marketing efforts, and helped structure several investment products. Prior to that, Matt was a Senior Fixed Income Analyst at Wetherby Asset Management for 10 years. Matt's responsibilities included covering all sub-sectors of fixed income investing, consulting client advisors on portfolio construction for private and institutional clients, developing and presenting market presentations and external webinars for clients, and maintaining firm-wide investment models. In addition, he was a voting member of the 10 person Investment Committee and chaired the Asset Allocation Committee, the firm's fundamental and quantitative research engine.
Matt received both a B.S. in Statistics and Mathematics from University of California, Davis. He is
a CFA® charterholder.
Speaker Bio:

James Murchie co-founded Energy Income Partners (EIP) in 2003 with Linda Longville and Eva Pao. EIP is a partner-owned asset manager and is an outgrowth of his personal investing in energy infrastructure. EIP's Funds and products concentrate their portfolios in the securities of noncyclical energy infrastructure companies in the pipeline, electric power and renewable development sectors. Between 1998 and 2003, he ran Lawhill Capital which managed a long/short equity fund that invested in energy and cyclical equities and commodities. From 1995 to 1997, he was a Managing Director at Tiger Management where his primary responsibility was investments in energy, commodities and related equities. From 1990-1995, Mr. Murchie was a Principal at Sanford C. Bernstein where he was a top-ranked energy analyst and sat on the Research Department's Recommendation Review Committee. Before joining Bernstein, he spent 8 years at British Petroleum in 7 operating and staff positions of increasing responsibility. He has been named one of only three Hall of Fame investors by Alerian. Mr. Murchie has testified on energy policy in front of the U.S. Senate Committee on Energy and Natural Resources, presents at the Energy Roundtable at the Aspen Institute and numerous industry conferences and events. He has often been quoted in media outlets such as Bloomberg, the Financial Times and the Wall Street Journal. His interview with Steve Forbes is available on-line. Mr. Murchie received a B.A. from Rice University in 1979 and an M.A. in Energy Planning from Harvard University in 1982.

Speaker Bio: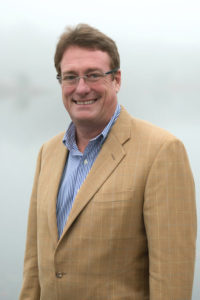 From 2009-2013, Samuel Brothwell worked at Bloomberg, LP as Sector Head of Utilities and was Vice President, Corporate Planning and Investor Relations at Questar Corporation. From 2005-2009 he was Managing Director, Equity Research with Wells Fargo/Wachovia Capital Markets, LLC, and Director, Equity Research with Merrill Lynch from 1997 to 2005. Prior to that he was Vice President, Credit Research with Moody's Investors Service from 1995-1997, Senior Financial Analyst with PNM Resources from 1987 to 1995, Senior Tax and Audit Accountant with Arthur Anderson from 1983 to 1987 and has been a contributor and participant to Energy and Natural Gas Policy Forums with the Aspen Institute since 2006. He graduated with B.B.A. from University of New Mexico in 1983.
Details
Start:

29th September 2021 1:00 pm

End:

30th September 2021 5:00 pm

Event Category: