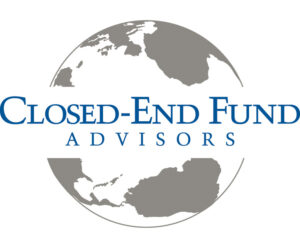 Speaker Bio: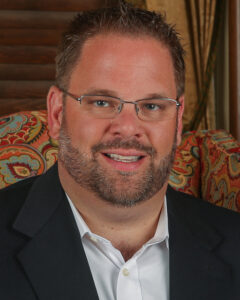 Mr. Scott has worked at Closed-End Fund Advisors since 2001. He holds the FINRA 66 License and the Certified Fund Specialist designation (CFS). He is a graduate of The College of William and Mary and has been quoted and interviewed widely in the financial press and presented at conferences and for investment groups on more than 50 occasions.
In 2008 John founded CEFA's Closed-End Fund Universe, a data service covering all US listed closed-end funds and BDCs. Currently supported by an internal 10 member analyst team with a data manager/ programmer covering the 600+ ticker universe of CEFs/BDCs/iCEFs. They regularly do consulting and projects for CEF/BDC Sponsors, Hedge Funds and Institutional Investors.
Portfolio Consultant with over $300MM+ in deposits into a fund focused on BDCs with a fund sponsor partner. He developed 35 CEF/BDC based indexes; 9 diversified portfolio objective, 9Equity and 15 Bond sector. Founder & Exec. Chairman of Active Investment Company Alliance(AICA). John is a past board member of The Richmond Association for Business Economics(RABE), and serves as Assistant Treasurer and on the Investment Committee for The New YorkState Society of The Cincinnati. Board member and Finance & InvestmentCommittees for The William & Mary NationalAlumni Board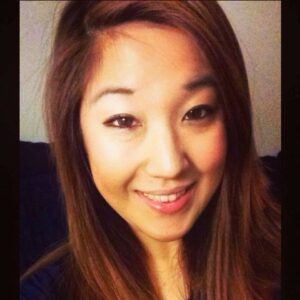 Associate Director of Research
Roxanna Islam is Associate Director of Research for Alerian S-Network Global Indexes. She has 10+ years of experience in research and product management in the financial services industry. In her current role, Islam assists the research team in creating timely and relevant research with a focus on thematics and income.
Previously, Islam was a Senior Equity Research Associate at Stifel in the freight transportation, logistics, and electric vehicle sectors. She was also a Research Associate at Wells Fargo, where she researched closed-end funds and exchange-traded products. She also held other research and product management roles at Wells Fargo. Islam holds a Bachelor of Business Administration in Finance and a Bachelor of Arts in Plan II Honors from the University of Texas at Austin. She is a CFA charterholder.
Alerian is a leading independent index provider focused on building innovative, index-based investment strategies. Alerian acquired S-Network Global Indexes in 2020, expanding the firm's index offerings and services to partners. Combined, the firm serves the global investment community through indexing, benchmarking, and calculation services. Built on a foundation of data rigor and specialty research, Alerian S-Network Global Indexes offer a comprehensive family of energy, income, and thematic indexes. Today, the firm has over $23 billion in total assets benchmarked to its indexes and over 200 customers worldwide.
Speaker Bio:

Kevin Mahn is the President and Chief Investment Officer of Hennion & Walsh Asset Management. Mr. Mahn is responsible for the Wealth and Asset Management products and services offered at the Firm including the SmartTrust® platform of Unit Investment Trusts (UITs). Mr. Mahn also was the Portfolio Manager of the SmartGrowth® family of Mutual Funds.
Mr. Mahn is the author of the quarterly "CEF and ETF Insights" and "Market Outlook" newsletters as well as a co-author of the book, Exchange Traded Funds: Conceptual and Practical Investment Approaches, © 2009 Riskbooks. Articles written by Mr. Mahn have been published in The Journal of Investing and The Journal of Index Investing. Mr. Mahn is a contributor to Forbes, Talk Markets and Seeking Alpha.
Prior to Hennion & Walsh, Mr. Mahn was a Senior Vice President at Lehman Brothers where he held several senior management positions, including CAO of the High Net Worth Product and Services group within Lehman's Wealth and Asset Management division as well as COO of Lehman Brothers Bank.
Mr. Mahn received his Bachelor's degree in Business Administration from Muhlenberg College and his M.B.A. in Finance from Fairleigh Dickinson University (FDU). Mr. Mahn has also served as an adjunct professor at FDU within the Department of Economics, Finance and International Business. In 2015, Mr. Mahn received the "50 Under 50" award from the Silberman College of Business at FDU.
Mr. Mahn currently serves on the Board of Directors of NICSA and was formerly a Co-Chair of the NICSA UIT Industry Committee, winning the 2014 and 2016 NICSA MVP Awards for his accomplishments in that role. Kevin also won the Rising Stars of Mutual Funds Award from Institutional Investor in 2009.
Mr. Mahn has appeared in/on CBS News, Fox News, CNBC, Fox Business News, Wall Street Journal, Investor's Business Daily, Fortune, Forbes, New York Times, Financial Times, USA Today, Bloomberg, Reuters, Nasdaq and Yahoo! Finance.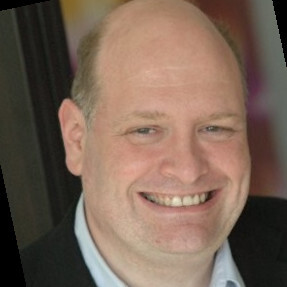 Speaker Bio:
Herb Blank is Senior Quantitative Strategist and Chief Blogger for ValuEngine, a leading provider of quantitative reports and analysis for US Equities for more than 24 years. Herb's articles also appear in ReseachGate and on Linked-In where he is in the top 1% of influencers In the financial industry; he has more than 15,000 followers there. During the past 35 years Herb has been involved in quantitative risk management, ESG modeling, ETF product development, portfolio management, product strategy, and business development.
Additionally, Herb heads the Product Strategy consultancy at Global Finesse LLC, a 10-year consulting firm serving the FinTech and investment industries. He provides ESG, ETF, enhanced indexing and alternative data expertise and has authored three studies for DTCC Kinetics products.
Herb was the first portfolio manager of ETFs in the US, managing nine ETFs for Deutsche Bank Securities in 1996. He also assisted in the launches of iShares for Barclays Global Investors (now part of BlackRock) and GLD for the World Gold Council.
Other industry achievements include serving as product manager for ESG and Structured Solutions for S-Network Global Indexes. Since managing the Fidelity Social Principles Fund in 1987, Herb has been involved in what ESG investments for more than 30 years and provided onsite Social Research quantitative modeling services for the Calvert Investments Social Research Group. He also created industry-specific ESG models for 5,000 companies covered by Thomson Reuters Asset4 and co-authored "Best Practices in ESG Investing" article published in Journal of Investing.
Herb is a frequently published author in investment journals. He holds an MBA from NYU Stern and a BA in Mathematics from the University of Pennsylvania.

Firm Bio:
Guggenheim Investments is the global asset management and investment advisory division of Guggenheim Partners and has more than $271 billion* in total assets across fixed income, equity and alternative strategies.
We focus on the return and risk needs of insurance companies, corporate and public pension funds, sovereign wealth funds, endowments and foundations, wealth managers and high net worth investors. We have a track record of delivering results through innovative solutions.
Our history stems from Guggenheim Brothers, the Guggenheim family business dating back to the late 1800s. Guggenheim Partners began with the mission of creating exceptional value for our clients by applying the principles that made the Guggenheim family one of the most successful innovators, investors, and business managers in American history.
We engage highly talented people, challenge them to think creatively, and encourage them to achieve extraordinarily high standards in their fields of expertise.
Speaker Bio:
Matt Bryant has been a member of the Guggenheim Partners UIT portfolio construction and management team for over ten years. Prior to joining Guggenheim, Matt worked for six years for Smith Barney where he analyzed professional equity and fixed income money managers. His most recent responsibilities at GP has been the comprehensive analysis, selection, monitoring and supervision of closed-end funds for Guggenheim Funds' UIT of closed-end fund portfolios. In addition, he has managed a sleeve of closed-end funds in one of Guggenheim's mutual funds (Diversified Income Fund). He also has provided research support and commentary concerning closed-end funds to Guggenheim Funds' sales team. Alongside his closed-end fund duties, Matt also covers the Energy and MLP equity sectors and selects securities for said sectors in domestic UITs. Matt received a BS degree in Economics and English from Boston College and an MBA from The University of Chicago Booth School of Business with concentrations in Finance and Accounting. Matt holds Series 7, 63 and 65 registrations.
Advis Network
Firm Bio:
Advis Network is a financial technology company that focuses on developing wealth tech solutions for the asset management and wealth management industries.
Speaker Bio:
Randy Watts is currently a Co-Founder of the Advis Network. Prior to founding the Advis Network, Randy founded UIT Investing, the first dedicated research and data platform for the unit investment trust (UIT) market, which was acquired by Nasdaq in 2019. Randy continued to operate the platform under the Nasdaq brand through 2021.
Randy has a track record of over 20 years in the financial services industry, with much of his career in the UIT market. Prior to founding UIT Investing, he has held multiple positions at both large and small sponsor firms, including Van Kampen Investments, Matrix Capital Group, Incapital, and Nuveen Investments. Recognized as a UIT industry expert, Randy has deep expertise in both the management level and operational details of the UIT business. He has spent time working in UIT distribution, product development, compliance, trading, and portfolio administration.
Randy is a regular speaker at UIT industry events, trusted UIT industry consultant, and innovator of the UIT Industry.
He earned a B.S. in Economics from the University of Illinois at Urbana-Champaign and an M.B.A. in Finance from the University of Illinois at Chicago.
Firm Bio:
ETF Global® (ETFG®) is a leading, independent provider of data, research, investment decision support applications, proprietary risk analytics and investment models for Exchange-Traded-Products. The ETFG research platform, which is driven by the ETFG Multi-Factor, Quantitative Model (ETFG Quant), supports the overall investment process with a variety of strategies and applications to pursue return, manage risk, utilize investment analysis and generate investment ideas.
Founded in 2011, the firm is headquartered in New York and also maintains offices in Pittsburgh, Toronto and London. More information about ETF Global and our services, applications and products is available throughout our site at www.etfg.com.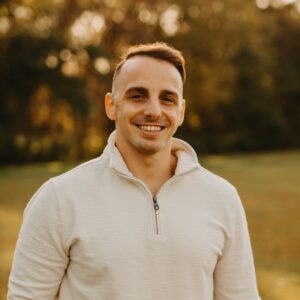 Speaker Bio:
Sal Licata is Director of Business Development for ETF Global. In this role, Sal is responsible for establishing the overarching strategic direction of the firm's sales effort and inevitably fulfilling upon this vision.
Since joining the firm in 2016, Sal has been integral to the growth and development of the company's ETF reference data business. During his tenure, ETFG has significantly expanded both its geographic data coverage, as well as, the datasets the firm offers. Sal has cultivated key partnerships with asset managers worldwide to ensure that ETF Global's data offering continues to reflect direct sourcing and the requisite quality to which our clients have become accustomed.
Sal works from the company's New York office and holds a Bachelor of Arts from Hunter College.

Firm Bio:
Invesco is an independent investment management firm dedicated to delivering an investment experience that helps people get more out of life. We are privileged to manage $1,610.9 billion in assets on behalf of clients worldwide as of Dec. 31, 2021. We have specialized investment teams managing investments across a comprehensive range of asset classes, investment styles and geographies. Invesco has over 8,000 employees focused on client needs across the globe, with an on-the-ground presence in 25 countries.
Invesco is a leading sponsor in the Unit Trust market, launching its first Unit Trust more than 40 years ago. Since that time, we have deposited more than $207 billion in total issuance. Today, we offer over 60 Equity and Fixed Income product offerings, with a track record of bringing timely trusts to market backed by a disciplined investment process. Our investment research and portfolio management team averages 23 years of industry experience and has navigated through multiple equity market cycles.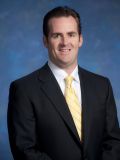 Speaker Bio:
Joe O'Malley is a Thematic & Specialty Strategist at Invesco. In this role, Joe covers the entire UIT product lineup as well as Invesco's thematic and specialty ETFs. He previously served as a Product Strategy & Development Specialist for Invesco Unit Trusts. Prior to that role, he served as a Business Development Specialist for Invesco Unit Trust. He has been with the firm for 15 years, having joined the firm as a Unit Investment Trust Syndicate and Trading Specialist.
Details
Start:

3rd February 2022 1:00 pm

End:

4th February 2022 5:00 pm

Event Category: