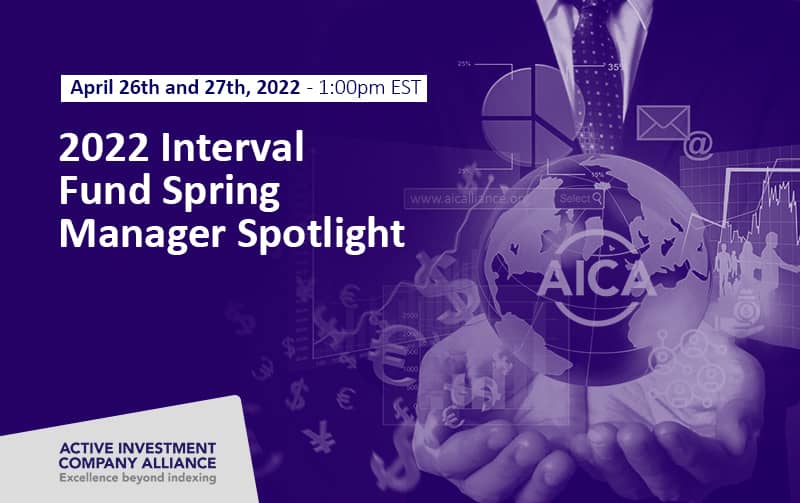 Interval Funds, a non-listed type of closed-end fund, have experienced tremendous growth in recent years. There are now 75 Interval funds managing about $60 billion, up from 27 such funds less than 5 years ago.
The event will enable investors and their advisors to better understand the structure and how some of the top funds are using it to deliver solid results for investors.
4.5 CFP CE Credits.
Day One: April 26th
Day two: April 27th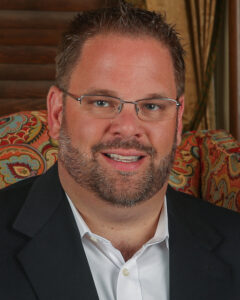 Mr. Scott has worked at Closed-End Fund Advisors since 2001. He holds the FINRA 66 License and the Certified Fund Specialist designation (CFS). He is a graduate of The College of William and Mary and has been quoted and interviewed widely in the financial press and presented at conferences and for investment groups on more than 50 occasions.In 2008 John founded CEFA's Closed-End Fund Universe, a data service covering all US listed closed-end funds and BDCs. Currently supported by an internal 10 member analyst team with a data manager/ programmer covering the 600+ ticker universe of CEFs/BDCs/iCEFs. They regularly do consulting and projects for CEF/BDC Sponsors, Hedge Funds and Institutional Investors.Portfolio Consultant with over $300MM+ in deposits into a fund focused on BDCs with a fund sponsor partner. He developed 35 CEF/BDC based indexes; 9 diversified portfolio objective, 9Equity and 15 Bond sector. Founder & Exec. Chairman of Active Investment Company Alliance(AICA). John is a past board member of The Richmond Association for Business Economics(RABE), and serves as Assistant Treasurer and on the Investment Committee for The New YorkState Society of The Cincinnati. Board member and Finance & InvestmentCommittees for The William & Mary NationalAlumni Board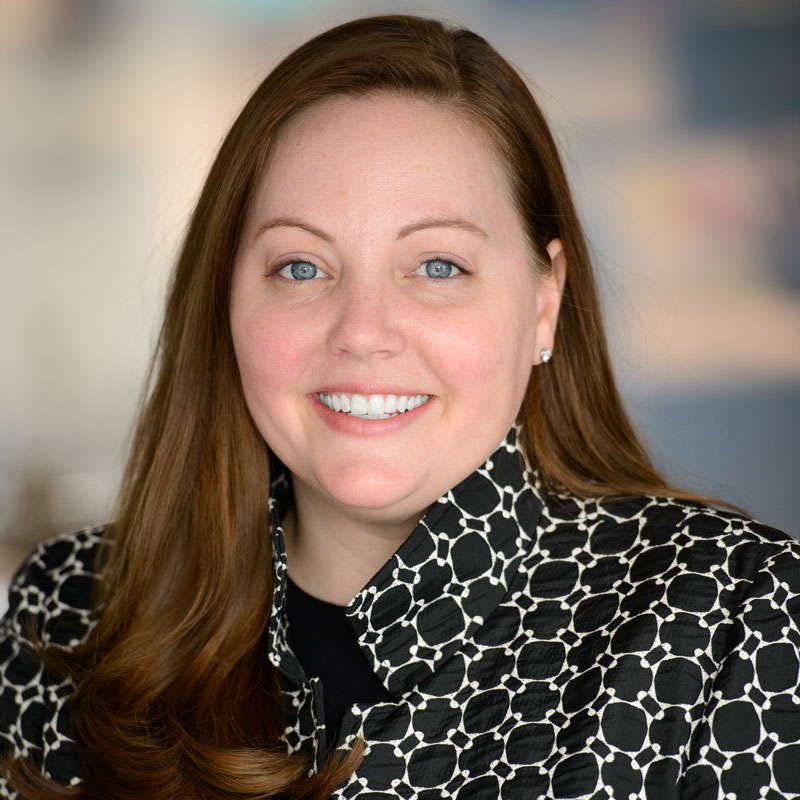 Kimberly Flynn serves as Managing Director at XA Investments, a wholly-owned subsidiary of XMS Capital Partners. She is a partner in the firm and responsible for all product and business development activities. Kim created the alternative registered trust platform at XA Investments working in partnership with independent subadvisers representing best-in-class alternative investment managers. Previously, Kim was Senior Vice President and Head of Product Development for Nuveen Investments'
Global Structured Products Group. In her 11 years at Nuveen, she helped developed over 40 closed-end funds raising ~$13 billion in capital. In her leadership role at Nuveen, Kim was responsible for asset raising activities through the development of new traditional and alternative investment funds including CEFs, ETFs, UITs and commodity pools.Kim received her MBA degree from Harvard University, where she was a William J. Carey scholar and President of the HBS Volunteers. Before attending Harvard Business School, Kim spent three years working in Morgan Stanley's Investment Banking Division (1999-2002) in their Chicago office. She
earned her BBA in Finance and Business Economics, summa cum laude, from the University of Notre Dame in 1999 where she was a valedictorian candidate, Rhodes Scholar Finalist and the first recipient of the Paul F. Conway award given to a senior in the Department of Finance who embodies Notre Dame's tradition of excellence and who enriches the ideals of the university. Kim earned the Chartered Financial Analyst (CFA) designation and is a member of the CFA Institute and CFA Society of Chicago. Kim currently serves on the Board of the Women in ETFs Chicago chapter as head of the mentorship committee and on the Advisory Board for Youth Guidance's program Becoming A Man (BAM). Kim with her husband Leo, son Teddy (12yrs) and daughter Rose (9yrs) live in Lincoln Park, Chicago.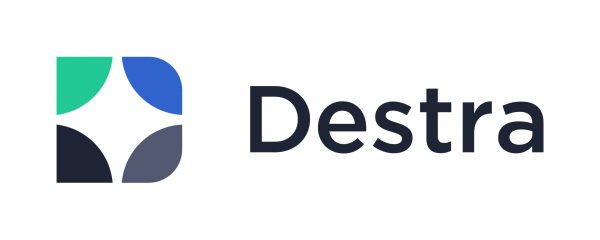 Rob Watson, CFP®
Partner & Head of Investments
Rob Watson is a Partner & Head of Investments for Destra. Rob also serves as President of Destra Capital Advisors, LLC and DFC Preferred Advisors LLC, both SEC registered investment advisors, as well as President of each of Destra's mutual funds. Rob chairs the Firm's Investment Committee, with responsibility for manager research and selection, as well as portfolio oversight and monitoring. In addition, he heads the Firm's investment product and marketing efforts.
Rob has held numerous roles across an almost 30-year career in the financial services industry. Rob has run product units at Morgan Stanley & Aviva Investors and been responsible for business development and account management teams at Janus & Van Kampen. He has extensive experience in product design and investment implementation, as well as institutional sales and manager due diligence. He holds key industry licenses, is a CFP® certificate holder, and has a Bachelor of Science degree in Economics from North Carolina State University.

Colin is a Senior Portfolio Manager at Angel Oak Capital and serves as a Portfolio Manager for the Multi-Strategy Income Fund, the UltraShort Income Fund, the Strategic Credit Fund, the Core Impact Fund, and the Strategic Mortgage Income Fund. He also focuses on security and portfolio analytics and is responsible for building and managing strategies within the residential mortgage-backed securities market.
Colin joined Angel Oak in 2012 and serves as a voting member of the firm's public funds Investment Committee. He is also a speaker on many of the firm's quarterly calls for both its private and public funds.
Prior to Angel Oak, Colin worked for an Atlanta-based boutique investment firm where he was responsible for the acquisition and management of their distressed debt portfolio, as well as the development of their proprietary financial technology platform. Previously, Colin worked in the Real Estate Capital Markets group for Wachovia Bank and Wells Fargo where he focused on risk management for their commercial real estate REPO lines.
Colin holds B.B.A. degrees in Banking & Finance and Real Estate from the Terry College of Business at the University of Georgia.
Justin leads product management and development for Nuveen's Municipal and Preferred Securities product lines. In this role, he collaborates with Nuveen's Investment, Distribution, Marketing and Operations teams to drive the strategic growth of our Municipal and Preferred Securities business. Justin's primary responsibilities include the development and management of investment products and strategies in an effort to thoughtfully achieve our strategic product plan.
Prior to joining Nuveen, Justin led product management and development for Destra Capital. He also served as a member of the firm's Investment Committee, was an officer for Destra's suite of mutual funds and led sub-advisor due diligence. Prior to joining Destra, Justin played an integral role in the product management and development of closed-end funds, mutual fund and ETFs at Guggenheim Investments.
Justin graduated with a Bachelor's degree in Business Administration from the University of Wisconsin-Whitewater. He holds the CFA designation and is a member of the CFA Institute and CFA Society of Chicago.
Nuveen, the investment manager of TIAA, offers a comprehensive range of outcome-focused investment solutions designed to secure the long-term financial goals of institutional and individual investors. Nuveen has $1.3 trillion in assets under management as of 31 Dec 2021 and operations in 27 countries. Its investment specialists offer deep expertise across a comprehensive range of traditional and alternative investments through a wide array of vehicles and customized strategies. For more information, please visit www.nuveen.com.
Michael Bell is a Managing Director of Primark. Prior to Primark, Michael built, and was the CEO for a $12B RIA managing more than 30 investment strategies and a $10B liquid alternative mutual fund complex that launched more than 50 alternative funds. Most recently he purchased, grew and sold a family office-backed $6B RIA. Also, he specialized as a corporate finance attorney for Latham & Watkins and was a CPA for KPMG. He holds a BS in Commerce from the University of Virginia and a JD from West Virginia University.
Primark is expanding access to private equity investments without the complexity of subscription documents, high investment minimums, and the complex tax treatment associated with traditional institutional private equity fund structures.
Shiloh R. Bates joined Flat Rock Global in 2018 and is a Partner and Chief Investment Officer.  Prior to joining Flat Rock Global, Mr. Bates was a Managing Director at Benefit Street Partners where he worked on corporate acquisitions. Prior to that, Mr. Bates was the Head of Structured Products at BDCA Advisor, where he was responsible for investments in CLOs, leveraged loans, and publicly traded BDCs.
During his 20-year career, Mr. Bates worked for several CLO managers and invested over $1.3 billion in CLO securities. He is a frequent panelist at CLO conferences and has written a book on investing in CLO equity.
Alex Condrell is a Managing Director at Cliffwater. Founded in 2004, Cliffwater provides research and investment due diligence services across the full range of private markets and alternative investments. Cliffwater also manages over $4 billion in private credit funds. Alex joined Cliffwater in 2021.
Prior to joining Cliffwater, Alex was a Managing Director at Monroe Capital, an asset management firm specializing in lower middle market direct lending. Before that, Alex was the Chief Investment Officer at Main Street Financial, with prior experience at Calamos Investments, Lotsoff Capital, Fannie Mae and Freddie Mac.
He earned a BA in Government from Pomona College and an MBA in Finance from Georgetown University. Alex is a CFA charterholder and also holds the CAIA designation..
Chuck Jaffe is a syndicated financial columnist and the host of "Money Life with Chuck Jaffe," a one-hour weekday financial talk show (moneylifeshow.com).Chuck's work has been syndicated since 1995, first while based at the Boston Globe and then from MarketWatch.com; he also writes for the Wall Street Journal and elsewhere. A past president of the Society of American Business Editors &and Writers, Chuck has been a frequent guest on CNBC, Nightly Business Report, Fox Business News, National Public Radio and more, and is the author of three books: "Getting Started In Finding a Financial Advisor," "The Right Way to Hire Financial Help" and "Chuck Jaffe's Lifetime Guide to Mutual Funds."
In what is jokingly referred to as "spare time," Chuck is very involved in the sport of lacrosse as a broadcaster, referee, coach, league owner and player. He lives on Boston's South Shore with a golden retriever who sleeps under the desk while Chuck is working and whose flatulence issues sometimes explain Chuck's demeanor.
You can follow him on Twitter @ChuckJaffe, @MoneyLifeShow and, depending on your sporting interests, @BostonBoxLax.
Website: https://www.moneylifeshow.com
Mr. Schlemovitz is a Managing Director for Conversus, a StepStone Company.
Mr. Schlemovitz focuses on strategic relationships and product development.  Prior to StepStone, Mr. Schlemovitz served as a Managing Director of CNL Financial Group, a $10 billion asset manager providing access for individual investors to the private markets.  At CNL he created and oversaw the firm's Private Equity platform and was the Chief Operating Officer of Strategic Capital.  Previously Mr. Schlemovitz was an Executive Director in Investment Banking at J.P. Morgan where he led equity and debt capital raising and merger and acquisition transactions for Financial Institution clients.
Mr. Schlemovitz received his BA from Emory University and is a CFA charterholder.Conversus Company Profile Blurb:
Conversus is an investment firm designed to provide individual investors the opportunity to access private markets with the goal of transforming portfolios and enhancing long-term outcomes. Conversus is a wholly-owned business of StepStone Group, a global asset management and advisory firm with over $500 billion in assets under advisement. Leveraging StepStone's extensive experience across the private markets allows Conversus to create innovative, investor-centric products by focusing on convenience, efficiency and transparency.
Kevin T. Hardy represents public and private funds, fund sponsors, investment advisers, broker-dealers, investment banks and other financial institutions in connection with the design and formation of investment funds and products, securities offerings, regulatory and compliance matters, transactions and other corporate matters.
In the registered investment company area, Mr. Hardy advises clients in the development, structuring, operation and regulation of mutual funds, closed-end funds and exchangetraded funds. He has represented fund sponsors and underwriters in initial public offerings of closed-end funds and secondary market financings, including rights offerings and debt and preferred securities offerings by such funds. Fund sponsors advised by Mr. Hardy have
included Guggenheim Funds, BlackRock, Northern Trust and Invesco Van Kampen. He has represented investment banks, including UBS, Merrill Lynch and A.G. Edwards, as underwriters of offerings by closed-end funds sponsored by firms such as Eaton Vance, PIMCO, Nuveen, John Hancock, Nicholas Applegate and First Trust. Mr. Hardy regularly counsels
registered investment funds and their boards of directors in connection with directors' duties, corporate governance and regulatory matters.
Mr. Hardy represents investment advisers and other financial services firms in transactions, financings and a wide range of operational and regulatory matters, including Advisers Act registration, regulatory examinations and the structuring of employee compensation and equity participation plans. He has advised buyers and sellers in a number of significant transactions in the asset management industry, including AMVESCAP plc in its acquisition of PowerShares Capital Management and Nuveen Investments in connection with its acquisition by an investor group led by Madison Dearborn Partners and its acquisition of First American Funds Advisors.
Mr. Hardy also represents sponsors, investors and placement agents in the formation and operation of U.S. and offshore private investment funds and other unregistered investment vehicles.
Mr. Hardy has repeatedly been selected for inclusion in Chambers Global and Chambers USA.
https://www.skadden.com/about/overview
Bill has been a leader on the sales and marketing side of the financial services industry for more than 35 years. He joined Wildermuth Securities in March of 2022 and serves as the company's field representative throughout the eastern US. He earned his MBA from the University of Notre Dame and his BA from Middlebury College. He currently lives in suburban Chicago.
THE WILDERMUTH FUND provides investors with access to early-stage private equity that has traditionally been reserved for institutional investors. The Fund offers portfolio diversification among early-stage private equity positions in various asset classes including technology, real estate, healthcare, energy, and hedge funds that would be difficult for individual investors to achieve because of typically high minimum investments.
Daniel Wildermuth is the Fund's portfolio manager. With over 25 years of investment experience, he has been a pioneer in adapting the endowment investment approach to the needs of individual investors. Mr. Wildermuth is CEO and CIO of Wildermuth Advisory and Asteria Wealth, a money management firm that administers more than 20 equity and fixed income portfolio strategies for retail and institutional investors.
Details
Start:

26th April 2022 1:00 pm

End:

27th April 2022 5:00 pm

Event Category: